A rare genetic disease called Waardenburg syndrome affects an indigenous tribe from Buton Island in Indonesia, making their eyes blue.
Korchnoi Pasaribu, a geologist from Jakarta photographed the Buton tribe in one of his trips there. According to Dailymail, Pasaribu has been documenting the rural life in Indonesia for over a year. Pasaribu stated that photography is a hobby for him: "I actually work as a geologist, at nickel mining, and photography is my hobby."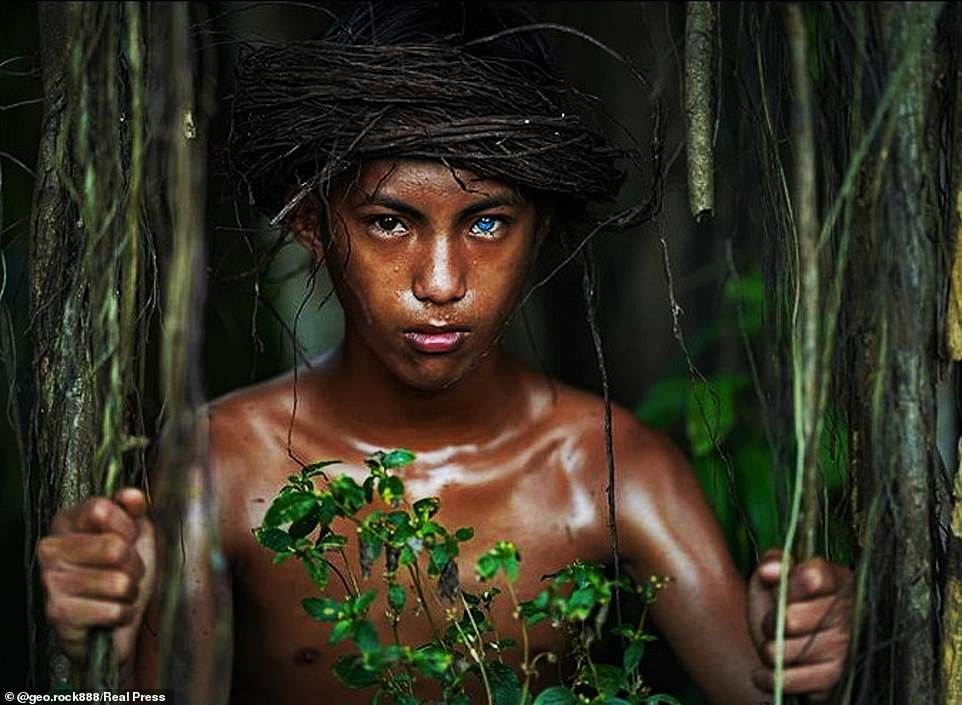 The Buton people are from Indonesia 19'th largest island, Buton Island, which is located in the southeast Sulawesi region of Indonesia. They are divided into several smaller tribes of which some have a rare condition known as Waardenburg Syndrome.
Waardenburg syndrome – a genetic condition
According to Medlineplus, Waardenburg syndrome is a group of genetic conditions that can cause hearing loss and changes in coloring (pigmentation) of the hair, skin, and eyes. In addition, although most people with Waardenburg syndrome have normal hearing, moderate to profound hearing loss can occur.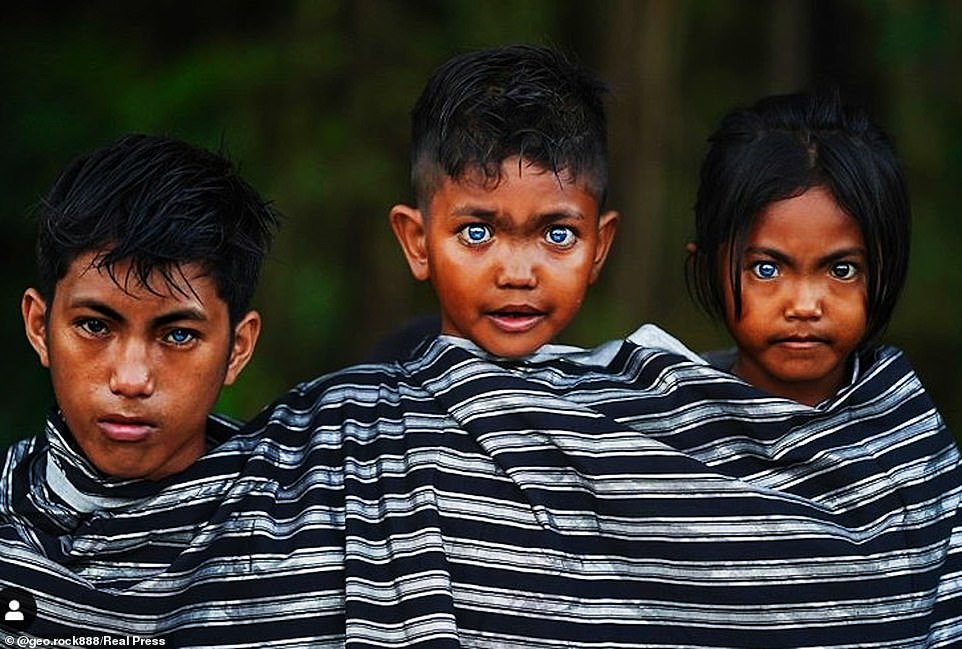 A specific feature of Waardenburg syndrome is the bright blue color of the iris. People with this condition often have bright blue-colored eyes or are heterochromic. Consequently, their eyes might have different colors. This is an extremely rare occurence in Indonesia because most people have dark hair and dark eyes.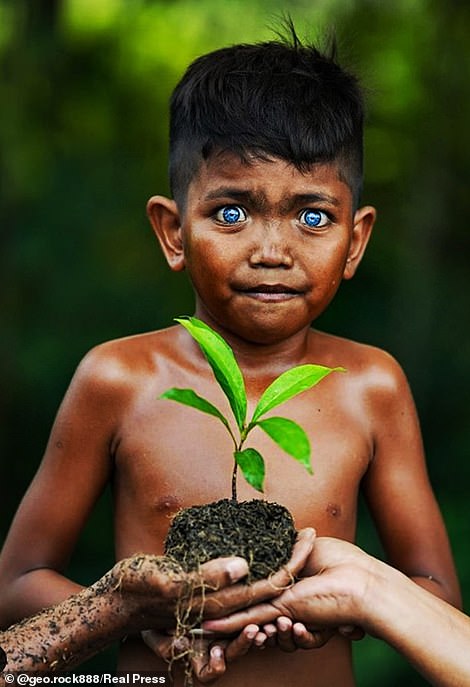 The Waardenburg syndrome is a hereditary genetic mutation. In other words, an affected person has one parent with the condition. According to estimations, it is present in a some form in 1 in 42,000 people. Moreover, it is caused by mutations in different genes that are involved in the formation and development of several types of cells, including melanocytes.
Melanocytes make a pigment called melanin, which contributes to skin, hair, and eye color. It also plays an essential role in the normal function of the inner ear. Mutations in any of these genes disrupt the normal development of melanocytes. Subsequently, this can lead to skin, hair, and eyes abnormal pigmentation and problems with hearing.
Photo credit: @geo.rock888/Real Press